Whether you're getting ready to go for your much deserved vacation, or you're looking for ways to simplify your life, travel size essentials are the way to go. When we're going away, we don't want to break our beauty routine settling for products of a lesser quality simply because they come in small sizes. We rounded up some new releases, plus some old cult favorites, easy-to-pack items every girl needs.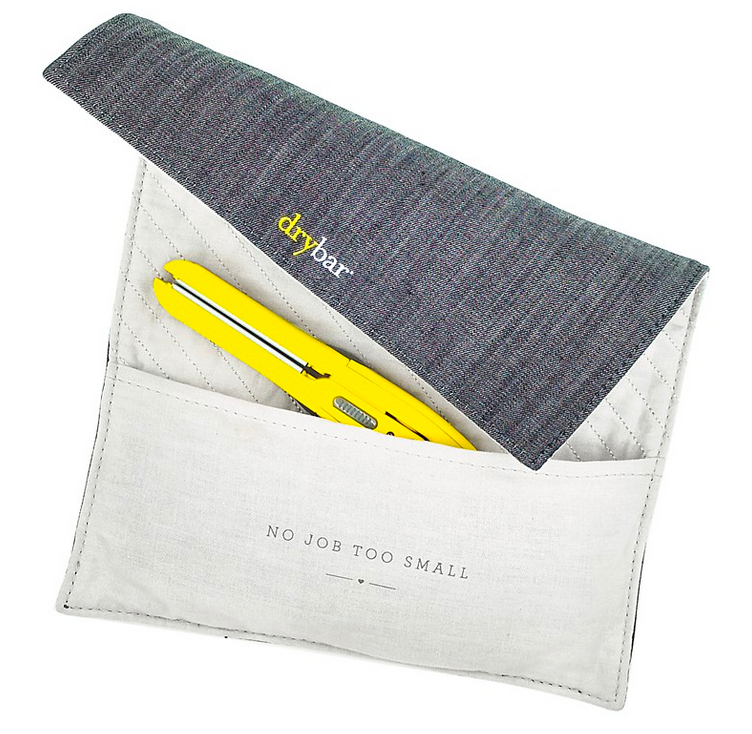 No matter where we go, we always want amazing hair. Say goodbye to hotel hair dryers and think Drybar. Their 

Hair We Go Baby Buttercup Travel Kit

, comes with a Baby Buttercup travel size blow-dryer. This tool has the same power of its big brother. Also in the kit, there's a mini Detox Dry Shampoo, Detox Dry Conditioner, Sake Bomb Shampoo, Sake Bomb Conditioner and Travel Bag. For the ladies that need a little more that just a blowout, their 

Tiny Tress Press Detailing Iron

 is the perfect straightening tool for rebellious strands. Don't let the small size fool you, because this flat iron gets the job done.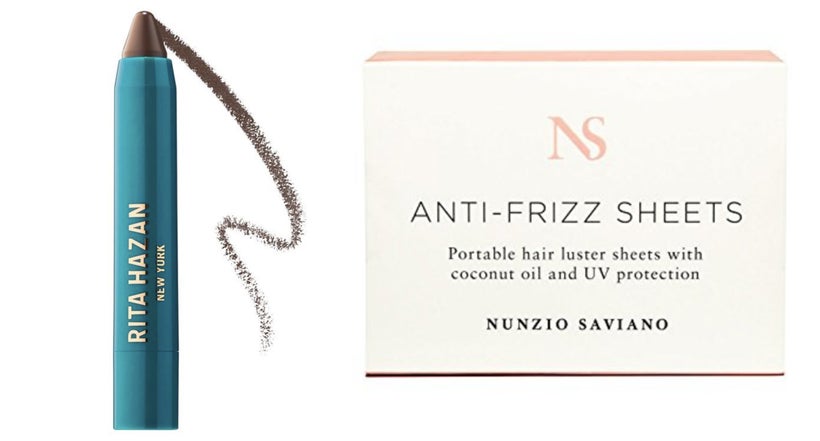 You've been so excited about your trip, that you totally forgot to dye your roots. Relax, because Rita Hazan has the absolute best Root Concealer Touch Up Stick – Temple + Brow Pen in the market. I mean this thing offers full coverage and its sweat proof. For the gal stressed out about her frizzy hair, Nunzio Saviano Anti-Frizz Sheets are heaven sent. These portable sheets infused with coconut oil, hydrate and tame flyways. Perfect for this humid weather!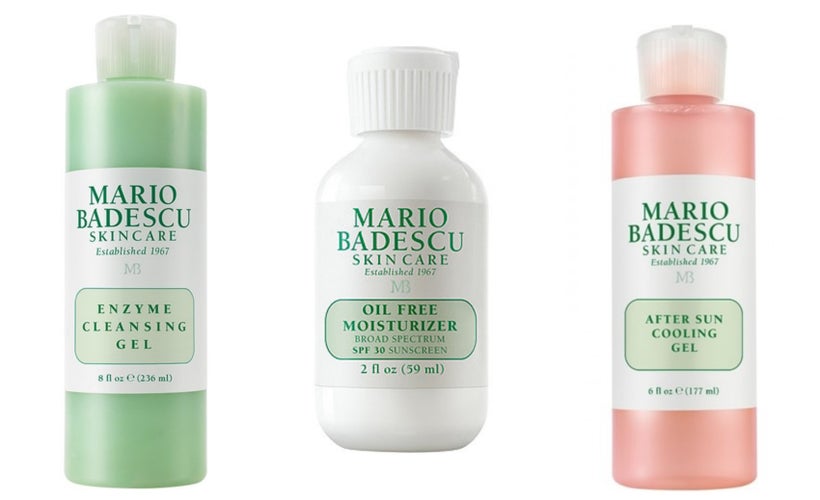 We can always trust Mario Badescu to care for our skin, especially during extreme weather conditions. Their Enzyme Cleansing Gel applies the exfoliating benefits of papaya and grapefruit extracts to remove oil, makeup and impurities. Aside from its SPF 30 sun protection, the Oil Free Moisturizer SPF 30 is enriched with powerful antioxidants from green tea. This oil-free, lightweight formula is perfect for summer use because we don't want extra shine. Infused with aloe and menthol, the After Sun Cooling Gel was designed to soothe sun exposed skin.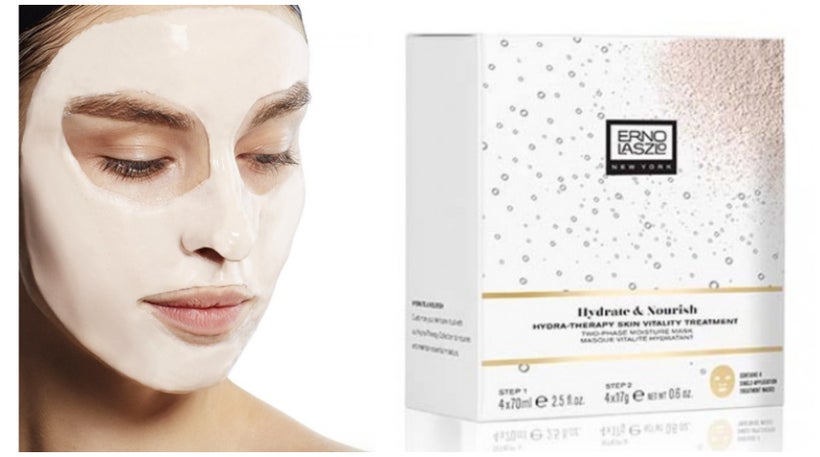 Traveling takes a toll on your skin and Erno Laszlo knows it. They figured out a way to hydrate and nourish your skin on the go. It's Hydra-Therapy Skin Vitality Treatment, set comes with four peel-off masks, designed to replenish and regenerate skin cells. The best thing about the box is that's small, easy to pack and travel with.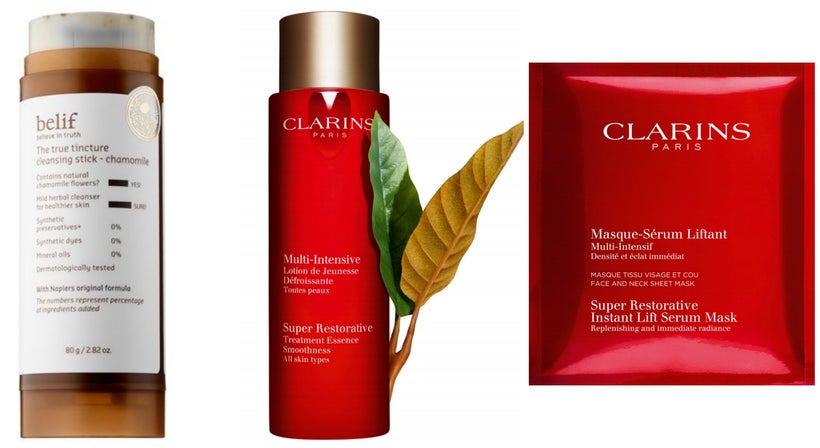 Cleansing has never been easier than with the True Tincture Chamomile Stick from Belif. Packed with oats, Calendula, raspberries and chamomile, this revolutionary stick deep cleanses skin. Activate it with circular motions and rinse lukewarm water. Aging skin can meet its match with the latest Super Restorative Treatment Essence and the Instant Lift Serum Mask from Clarins. Designed to revitalize older, hormonal skin, these two products seal moisture and hydration into the deeper layers.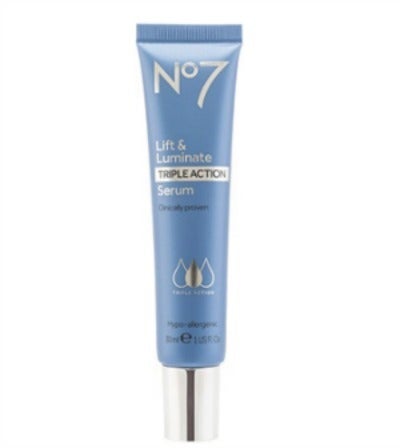 The clinically proven Lift & Luminate Triple Action Serum from No7 is the only serum you need to pack for your vacation. It dramatically improves wrinkles, skin tone and firmness.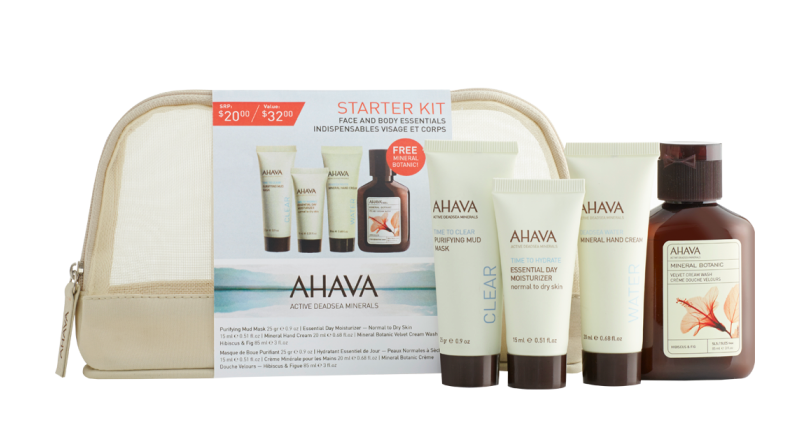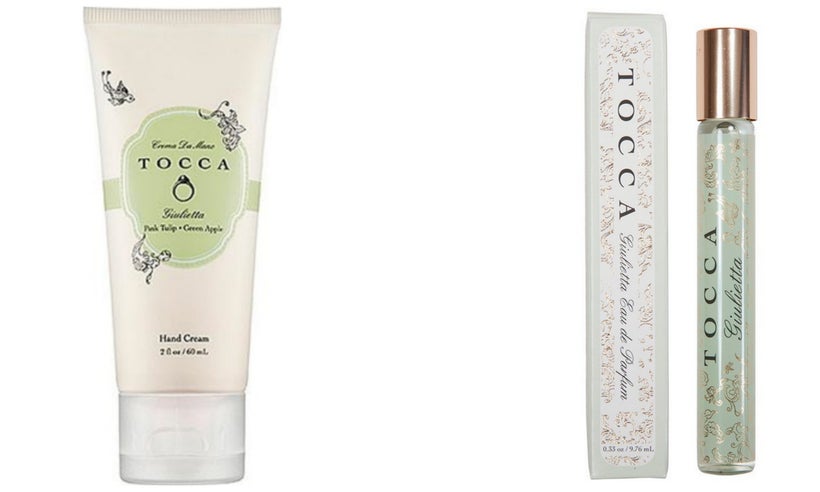 Exquisite, sophisticated and refreshing, just like the actress from which the aroma was inspired. Of course we're talking about Giulietta Masina, the iconic Italian actress, muse and wife of legendary film director Federico Fellini. You can bring the elegant scent with you thanks to Tocca's Giulietta Hand Cream and Rollerball Perfume.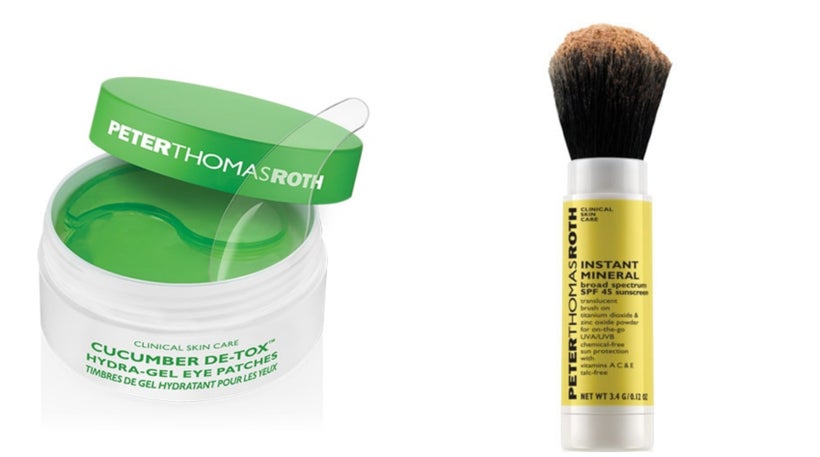 Defy exhausted, traveling skin and under eye bags with the Cucumber De-Tox Gel Eye Patches from Peter Thomas Roth. This one-of-a-kind gel patches, detox and de-puff the delicate skin around your eyes. Get to enjoy your vacation without under eye bags. Most women like to wear very little makeup while vacationing, but they also don't like to be shiny. The Instant Mineral SPF 45 is a great way to add sun protection throughout the day, and absorb excess of oil. It works like a finishing powder and you can apply on the go.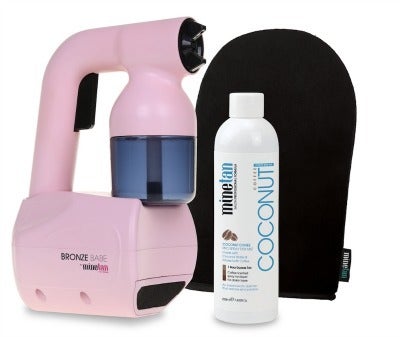 You enjoy exploring ancient ruins better than laying on the beach, but you still want that sun kissed skin glow, self tanning is the answer. Mine Tan just came out with a light, travel size, limited edition Pink Bronze Babe Personal Spray Tan Kit. It fits in any carry-on luggage and comes with one Bronze on Applicator Mitt, and their best selling Absolute Pro Coconut Coffee Spray Tan Mist. Infused with coconut water and coffee, this hydrating self tanner tints the skin for a long lasting tan. You don't need the sun to enjoy glowing skin.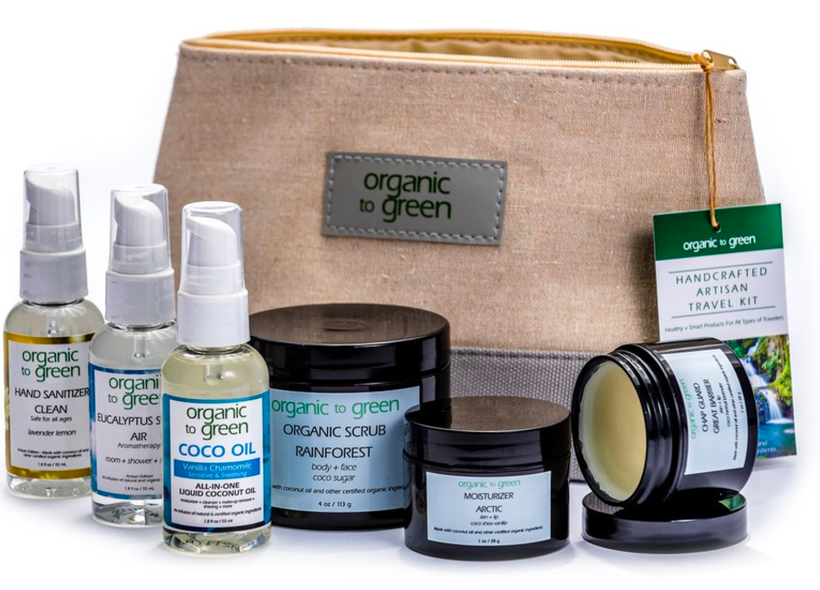 For the nature junkie, the woman obsessed with everything organic, the Organic Travel Kit Deluxe from Organic to Green is a deal. This set comes with a Rainforest Coconut Oil Sugar Scrub, Clean Lavender + Lemon Hand Sanitizer Spray, Arctic Coconut Vanilla Shea Lip + Skin Repair, Great Barrier Coconut + Organic Plants Lip + Skin Balm, Coco Oil Vanilla Chamomile Liquid Coconut Oil, and the Air Eucalyptus Aromatherapy Spray. Practically, all the essentials you need in a bag.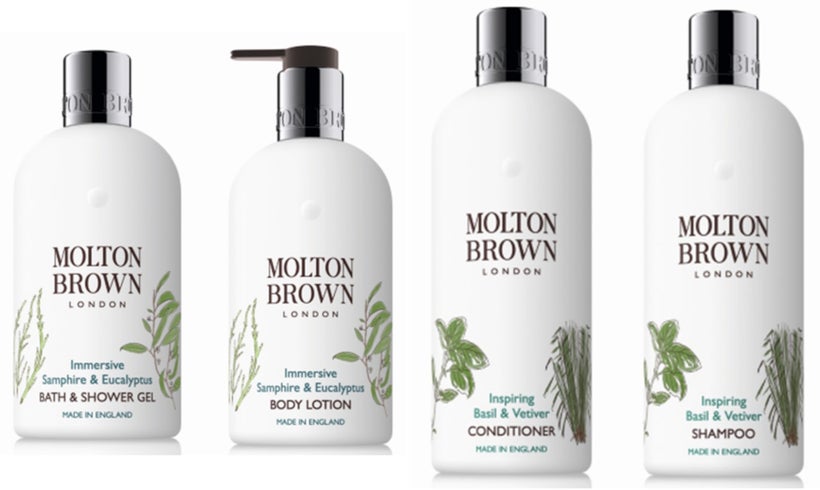 Molton Brown is very familiar with traveling and vacationing, for years they have been the official brand for the luxurious Seabourn Cruises. They are bringing the exclusive Seabourn Collection to the public for a limited time. It features the Inspiring Basil & Vetiver Shampoo and Conditioner plus the Immersive Samphire & Eucalyptus Body Lotion and Bath & Shower Gel.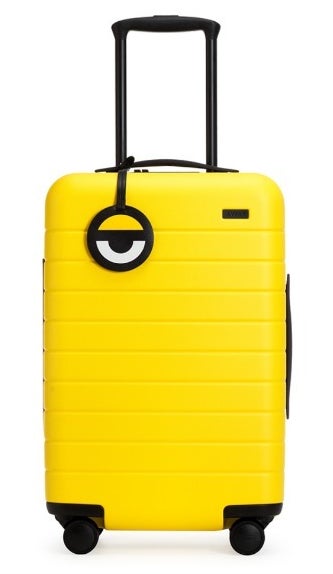 Of course you're going to need something to carry all your essentials and the limited edition Minions Yellow Carry-On from Away is the perfect companion. This unbreakable, four wheel case, is bigger inside than a regular carry-on. It also comes with a battery an a USB port to charge your devices on-the-go. It also has a laundry bag to separate your clean and worn clothes.
Bon voyage!